You will be charmed by the revitalizing energy of the American corporate sector if you are used to excruciatingly drawn-out decision-making procedures. You must be organized and skillful in your negotiations as a candidate for a US corporation.
Numerous non-citizens reside in the country while pursuing Employment-Based Immigrant Visas, green cards, or citizenship applications. Yet, all of these people are still permitted to seek jobs lawfully, even if they might not all be residents of this country legally.
This implies that you may be qualified to obtain employment to support yourself and your family even though you are not a citizen of the United States.
Let us keep reading and understand the ways and legalities of working in the USA.
Who Can Work In The US?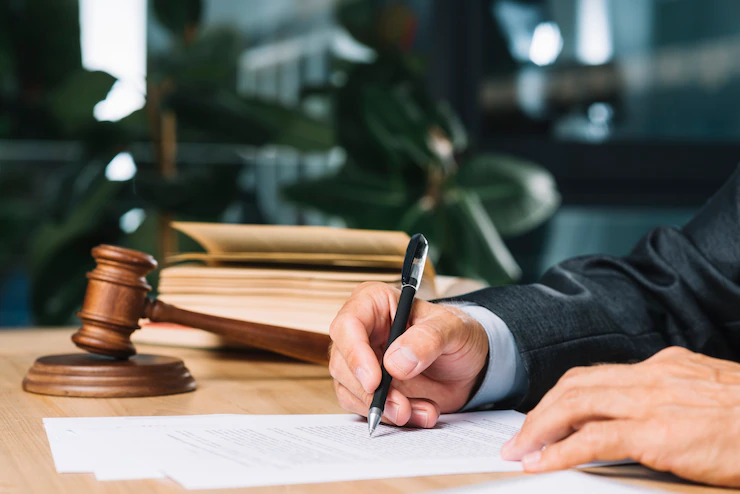 On a variety of visas, including student and exchange visas, and permanent and temporary (non-immigrant) visas, you can continue Working in the United States.
Permanent immigrants, temporary (non-immigrant) employees, and students and exchange visitors are only a few foreign workers allowed to work in the US. In addition, non-citizens and non-residents who are legally permitted to work may also do so in the United States.
Given below are the three types of non-resident/non-citizen individuals who can work in the US—
A. Non-immigrants or Temporary Workers:
Non-immigrants can only engage in the activities or visit the country for the reasons listed on their non-immigrant visa during their brief stay in the country. A person looking to join the US for a specific reason temporarily is known as a temporary worker.
B. Immigrant or Permanent Workers:
According to the Bureau of Labor Statistics, a permanent worker is a person who is permitted to reside and work permanently in the United States (BLS).
C. Exchange Visitors or Students:
Students can work in the US. Before working in the United States, they must acquire approval from a designated authority at their institution. The exchange visitor visa program may allow travelers to work temporarily in the US.
EAD Eligibility And Requirements
You do not need to apply for an Employment Authorization Document if you are a citizen or lawful permanent resident of the United States (EAD).
You need to fulfill the following conditions to be qualified for Employment-Based Immigrant Visas—
You duly submitted Form I-485, Application to Register Permanent Residence or Adjusted Status.

You underwent an inspection before admission or before being released on parole.

You're qualified for an immigration visa.

You become immediately qualified for an immigrant visa as soon as you file Form

I-485 and USCIS

provides a determination on your application. Visit visa availability,  adjustment of status filing charts, priority dates, and the department of state website to check the visa bulletin for further information on visa availability.

You are still eligible for the position that was promised to you in the employer's Immigrant Petition for Alien Worker. If you self-petitioned on

Form I-140

, you must intend to work in the same or a related occupational sector. As soon as USCIS accepts your form I-485, it would help if you were also prepared to take the employment.

You are physically present in the country when you submit Form I-485.
Renewal Of EADs
If you have lawfully worked in the United States and your Employee Authorization Document (EAD) has expired or is about to expire, you may apply for a renewed EAD.
Six months before your current Employment Authorization Document (EAD) expires, you should submit an application for renewal to continue Employment-Based Immigrant Visas.
You may ask for an interim EAD document if USCIS does not accept or reject your EAD application within 90 days (within 30 days for an asylum candidate).
Can I Work In The US Without A Work Visa?
People who don't have Employment-Based Immigrant Visas, such as those who reside in the USA as an expat's family member, must undergo a drawn-out application procedure for an EAD (Employment Authorization Document).
In 2022, the exemption for spouses who are E-visa or L-visa holders. They now simply need a lawful resident status based on the new I-94 entrance form to be permitted to work in the US. The so-called COA code, a new code on the form, matters in this situation.
A spouse who possesses the I-94 form identification E-1S, E-2S, E-3S, or L-2S is automatically granted work permits for the duration of their resident visa.
Read Also: