Starting a trucking business is an exciting venture, but it requires careful planning and strategic decision-making to make sure you're headed in the right direction. Whether you're looking to start a small trucking company or a large fleet, there are steps to take in order to get your business up and running. In this article, we'll outline the steps on how to open a trucking company.
Research The Market
Conducting research on the market is important to have a good understanding of the industry, its trends, and regulations, as well as the competitors. Knowing this information will guide the business to make informed decisions about the type of services to offer and which markets to target.
To get started in researching the market, examine industry statistics, read trade publications, and talk with other truckers in the area who are already established in the business.
Additionally, attend industry events or conferences that provide insight into current trends and opportunities within the industry. After conducting your research, use this knowledge to create a plan for success that outlines how to differentiate the business from competitors while also meeting customer needs.
Create A Business Plan
A well-thought-out business plan will provide direction and serve as a blueprint for the growth of the company. This includes information on the services to offer, the target market, financial objectives, marketing strategies, operational procedures, and other critical components of running a business.
Additionally, research data from the industry to ensure that the plans are up-to-date with current trends in the market. Creating a comprehensive and detailed business plan can help make sure that all aspects of running your trucking business are accounted for before getting started. For guidance, use this business plan for a trucking company.
Obtain Licenses And Permits
Before getting started with a trucking business, ensure that all necessary licenses and permits are obtained. Depending on the type of services offered and the state or country in which the company operates, different types of licensing may be required.
In addition to general business licenses, the company may need special motor carrier authority from the Federal Motor Carrier Safety Administration (FMCSA), as well as additional permits for hazardous materials or interstate travel. Keep up-to-date with any changes in regulations so the company is always compliant with industry laws and standards.
Purchase Equipment And Supplies
When starting a trucking business, make sure that you have the necessary equipment and supplies to operate efficiently. Purchasing or leasing trucks, trailers, and other related items can be costly but are essential for any trucking company. Invest in high-quality transportation software, such as fleet management systems and GPS tracking devices.
Specialized fleet management systems like CameraMatics will help keep track of vehicles, drivers, cargo loads, and fuel costs. Additionally, investing in safety equipment, such as fire extinguishers and first aid kits, will ensure that the drivers are prepared for any unexpected events on the road. Taking the time to research different vendors and comparing prices before making a purchase is key when shopping for these types of items.
Hire Drivers And Mechanics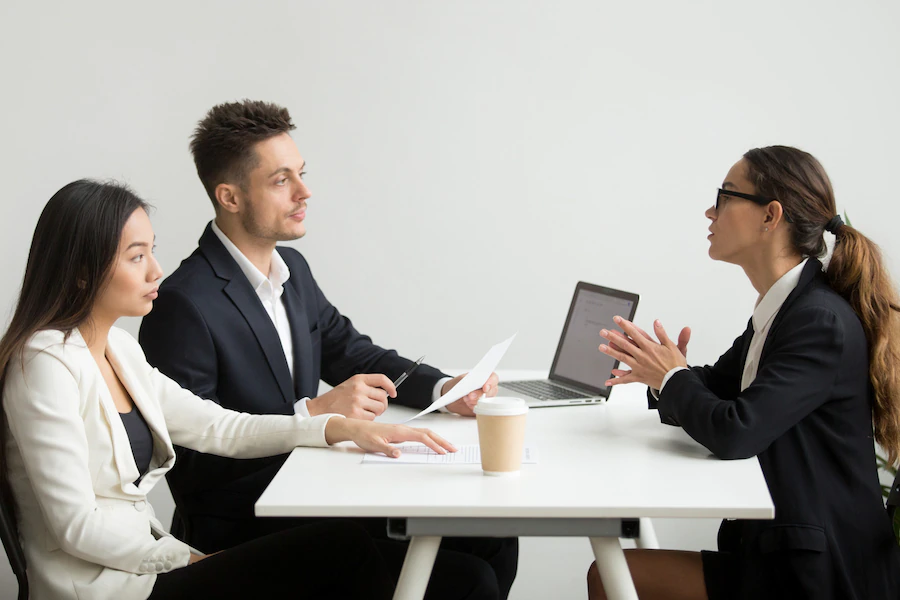 Hiring the right people is essential for any trucking business. Drivers need to have a clean driving record, be reliable and punctual, as well as possess strong customer service skills. Mechanics need to be experienced in working on diesel engines and other related equipment. When looking for drivers or mechanics, thoroughly check references and conduct background checks before making a hiring decision.
Additionally, make sure that all new hires are properly trained in the company's policies and procedures prior to operating vehicles or performing maintenance work. Having qualified employees will help ensure that customers receive high-quality services while also keeping costs low by reducing downtime due to breakdowns or accidents caused by inexperienced drivers.
Develop A Marketing Strategy
A well-thought-out marketing plan includes defining the company's target market, determining the most effective marketing channels to reach them, and deciding on a budget that best fits the company's needs. Research potential customers and get to know their needs and preferences to tailor the marketing messages accordingly.
Additionally, creating an online presence with a website, social media pages, and other digital marketing channels will help expand the company's reach. Finally, consider partnering with other businesses in the industry to increase visibility within the trucking community and establish lasting relationships. With a good marketing strategy in place, your new trucking business should be well on its way to success.
Starting a trucking business requires careful planning and preparation. With hard work and dedication, you can ensure that your new trucking business will be well on its way to becoming profitable in no time. Following these steps from the start, it will make running your trucking company much smoother down the road.
Read Also: