The world's most famous investor Warren Buffet famously said,
the most important investment you can make is in yourself
Well, if you are looking to obtain any degree of financial freedom or even security in these hard times, then the best investment you can make in yourself in 2022 is to learn to invest your money wisely and optimally right now.
With any form of investing, remember that every penny or cent your investment accumulates over time. Because of stock values increasing, dividend payments, and compound interest, even a humble Jefferson can transform into an all-mighty Franklin after a decade or so of sound investment.
As such, it is vital to invest as much as you can possibly spare, and it is crucial that you don't waste any more of your investment budget on fees than is absolutely necessary.
In this post, we will offer our top tips for optimizing your investing strategy in 2022. We will look at ways to hack your investing strategy and ways to reduce investment fees. We'll explore whether a discount broker is really the best way to invest money and if they offer the best investing fees.
And of course, we will tell you how to identify the best online broker for your particular investment needs.
Our 5 Top Tips For Optimising Investments
Overview:
Use an Online Broker
Set or Review Your Investment Strategy
Invest As Early As Possible
Think About Bonds and ETFs
Invest Consistently
1. Use an Online Broker
You may already know this but in order to buy or sell stocks, shares, bonds, and ETFs you will need a broker of some kind. This is simply because the world's stock exchanges are effectively closed to Joe Public and only deal with registered and certified brokers.
In many cases, brokers quite simply act as expensive middlemen; they don't offer any advice, they simply execute your instructions, buy or sell as per your wishes and take their hefty cut. The good news here though is that using online brokers can considerably reduce these fees.
There are many different online discount brokers out there that allow you virtual access to the trading floor. Whilst online brokers may not be ideal for beginner investors, they are a cost-effective option for most DIY investors who feel ready to take the training wheels off.
2. Set or Review Your Investment Strategy
Before you even begin to invest, you need to decide what exactly it is you want to get out of investing. This means working out how much money you are looking to make, and over what time period. Next up, you need to look at the actual resources you have available to invest.
Basically, if you are looking to 'get rich quick', then you will need to identify risks, fast-growing stocks, and share options. Or, if you have long-term savings goals then seek out more sensible stocks, funds, as well as bonds as these all, are sound options.
Alternatively, if you are only looking for short-term investments then ISAs and other Saving Accounts may be enough for your needs.
3. Invest As Early As Possible
If your money is simply sitting in your bank account, then it is just not working for you at all. Bank interest rates have never been an effective way to grow wealth and have been at historical lows for over a decade now.  In fact, with inflation approaching dangerous levels, your money may even be losing value if it is sitting in the bank.
Instead, get all of your available investment funds to where they need to go as soon as possible. Remember that compound interest is very powerful and after a few years, your investments will begin to grow exponentially.
That said, whilst investing early is hugely beneficial, do not rush. Allow yourself enough time to carefully consider, compare and reflect on your investment choices before you commit.
4. Think About Bonds and ETFs
When many people think about investing, they focus on company stocks and shares. Indeed, investing in stocks and shares can be exciting and can offer some excellent opportunities to exponentially increase one's wealth. However, stocks and share investment can be risky.
On the other hand, Bonds and ETFs are often viewed as safer, more conservative ways to invest. Whilst nobody ever really 'got rich' from bond and ETF investments, they do offer a steady, assured low-risk yield. If you have moderate, medium to long-term savings goals, then bonds and ETFs will make an excellent addition to your portfolio.
5. Invest Consistently
When you review your investment strategy (see number 3) try to set out as realistically as possible how much you can afford to invest each month (or week). Then stick to this schedule as stringently as you possibly can.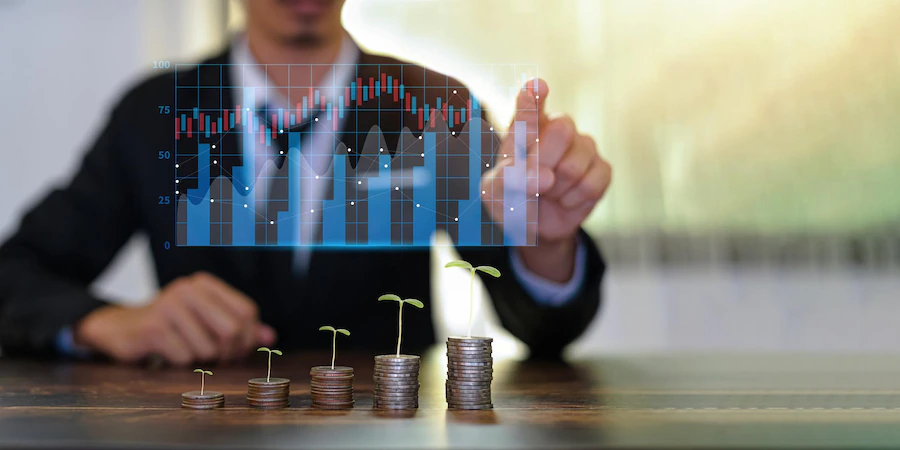 Regular and consistent investment is crucial to growing your portfolio. Whether you are seeking out new investments or simply topping up existing ones, remember that thanks to the power of compound interest, the $300 dollars invested today might well be $3000 in 10 years' time.
Final Thoughts on Optimising Investment Strategies
As we have seen, there is no single best way to invest money and no foolproof investing strategy. Instead, the key is to be realistic, consistent, patient, and diversified. When it comes to cutting costs, the best way to reduce investment fees is to use an online broker or a discount broker as they offer the best investing fees.
Finally, we hope you found this guide useful and wish you the very best with your all investments in 2022.
Additionals: