As we emerge from the COVID-19 pandemic, more and more budding entrepreneurs are starting their own businesses, including microbreweries.
But for the small starting Microbrewery business is also a very progressive step to start your brewery business.
A small amount of beer production will help to start your brewery business.
But this business is not the other type of business. So if you are new in this field, then you have to know first how to start a microbrewery.
Let's start with what is a brewery business definition.
What Is A Microbrewery Business?
As a start-up brewery, you're not likely to produce anywhere near this number of barrels per year, which is why you'd qualify as a microbrewery.
On top of this, microbreweries must sell at least a quarter of their beer on the premises. However, you might look into beer bottle shipping to sell elsewhere, including local bars and pubs.
As you know Microbrewery business is not the other type of business. You require specific rules and strategies for it. Then how to start a microbrewery business?
Steps By Steps Guidances To Start A Microbrewery
Do you want to know how to start a microbrewery for less than $20 000? Then follow these steps, and I can guarantee you can start your business with a minimum of investments.
Overview:
Business Structure
Location
Brewer's Licensing
Sourcing Equipment
Brewer's Notice
1. Business Structure
Before anything else, you need to establish a business structure for your microbrewery.
This information will include the ownership and holding pattern, as you'll want to avoid ending up with a sole proprietorship. This will result in a lack of legal safeguards that a business requires.
Typically speaking, a microbrewery should be established as a Limited Liability Company (LLC), which is both a simple and affordable option.
2. Location
The location is vital when it comes to how to start a Microbrewery, as this will determine your target market and affect how your business operates.
Similarly, this could play a role in how your company expands in the future. The cost of the premises will also vary from location to location, which needs to be considered during this decision-making process.
It can be tempting to overbuild in the early stages, but this should be avoided, as you ultimately don't know how successful the business will be.
Preparing a location for a brewery is also a costly process, as the flooring will often need to be re-laid, and large equipment and barrels will need to be installed. The flooring is vital in a brewery, as it'll need to be resistant to temperature changes and acid alike.
3. Brewer's Licensing
Ahead of obtaining your brewer's license, you need to think of a name for your microbrewery.
Your name should be unique and tell your customers something about your beer (e.g., Hophouse's name comes from the hoppy flavor of their beer).
Once you've selected your name, you can trademark this to prevent any other breweries from stealing it away.
However, you won't be able to apply for licensing without a statement that details how you intend to fund the business, as well as documentation about the business premises. The property should be in your name or be leased to you – the entire licensing process can take between six months to a year to complete.
4. Sourcing Equipment
The right equipment is vital to the success of your business, and, helpfully, you can purchase complete brewery equipment systems. These typically include cooling systems, bottling equipment, tanks for fermentation and beer storage, brew boilers/kettles, brew tubing and pumps, and piping.
On top of this equipment, you might furnish your brewery so that customers can enjoy their drinks on the premises.
Once everything is in place, you should then take out a beneficial insurance plan to protect the property and its assets.
You know how to start a Microbrewery business but purchasing the right equipment is always the most desired step which you have to start with.
5. Brewer's Notice
A brewer's notice details how you intend to label and package your beer, as well as how your brewing will affect the environment.
In order to get a brewer's notice, you'll be required to take Brewer's Bond; the size of this will depend on how large your brewery is, its production, and a multitude of other aspects.
You might also be required to describe your brewing process in detail in anticipation of receiving the brewer's notice. Similarly, a background check may be executed across all key members of the business.
This is your insurance that the government takes to cover potential missed tax payments.
Now you know what types of steps you need to follow. But the best part of this business is you do not have to invest a large amount of money.
With a very minimum of money investments, you can start your business.
How much to start a microbrewery?
Here is the answer.
How Much Money Do You Require To Start A Microbrewery Business?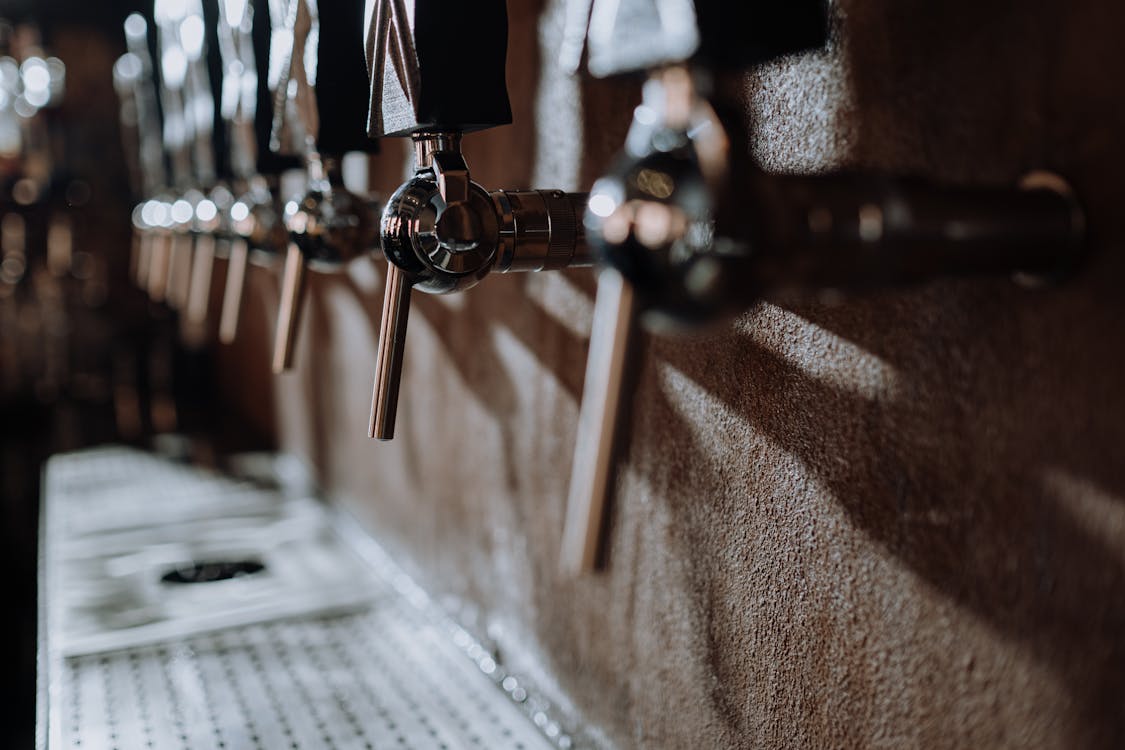 For the larger microbrewery business, you require at least this amount of money.
But the cost can be more than this. Even for the larger microbrewery business, the cost can cross the amount of $2 million.
Now you can estimate your business starting budget. Hence you are already aware of how much it costs to start a microbrewery. This is the starting cost of the brewery business. But depending on the type of the business, your budget can change its direction.
How Profitable Is Microbrewery Business?
To understand this, you have to analyze the profit-making potential of this business.
The 3,000-barrel brewery can make more than $3 million of revenue, which means with this business, you can make a profit of more than $300,00.
From the start of the business, you can make a profit of $50,000.And this goes more than $3 to $4 million of profit.
Conclusion:
This is the whole guidance for starting your first Microbrewery business. But whatever planning you are following for starting a business, you must know the budget for how to start a Microbrewery. Small starting is always helping to have a more prominent goal. Follow these tips and let us know our business journey experiences through the comment sections.
Read Also: