Are you planning to launch your own business? Are you ready to follow your passion? It is always fascinating to start something on your own, being your own boss. Though it sounds pretty good, you are not sure how it will look in practice. 
Most of the time, we think about entrepreneurship, but there is another thing, which is solopreneurship. Now, what is the difference between an entrepreneur and a solopreneur? Do not worry. You are in the right place; here, you will get everything that you need to know. 
The Entrepreneur
In the beginning, I would like to quote a phrase, entrepreneurs are more into bog investment, big growth with one product or problem at a time. An entrepreneur sees a gap or problem in the market and works in order to resolve it. 
By selling their products or ideas to investors and employees, they expand their businesses. Entrepreneurs gather a team of employees to fulfill the company's vision. Apart from creating, the employees also sell the products, or they also offer the actual service from the side of the company. 
What Does It Look Like In Practice?
Suppose an entrepreneur has a business idea. And that is for a new drink. Now, being an entrepreneur, the person will be focused on investment and networking rounds. He or she will work to make the consumers consider the product as a desirable one. 
For handling the rest of the things, an entrepreneur hires a team. And these other things include marketing, organizing sales, distribution, and giving customer service. By focusing their attention outward, entrepreneurs build the company. 
They are also responsible for crafting the company's ethos and brand. Entrepreneurs are the public face of its value and success. Within the company, the entrepreneur has the role of a manager. After assembling his or her team, the person keeps the team running.
Entrepreneurs also delegate along with overseeing all the work that needs to be done. Demonstrating the commercial value of their idea is the main focus of an entrepreneur. For that very reason, he or she works at a fast pace. Perhaps, gaining employees, funding, and profit at speed. 
Some Inspirations For You
Here are some famous and successful entrepreneurs who might inspire you on your journey.
Seth Goldman, besides being the co-founder of Honest Tea, is also the author of a best-selling book about entrepreneurship.

Yunha Kim, the founder of Simple Habit, a meditation app. 

Guy Raz, the author of How I Built This.

Miguel Antoinne, the fashion designer and also the creative director of Miguel Antoinne.
The Solopreneur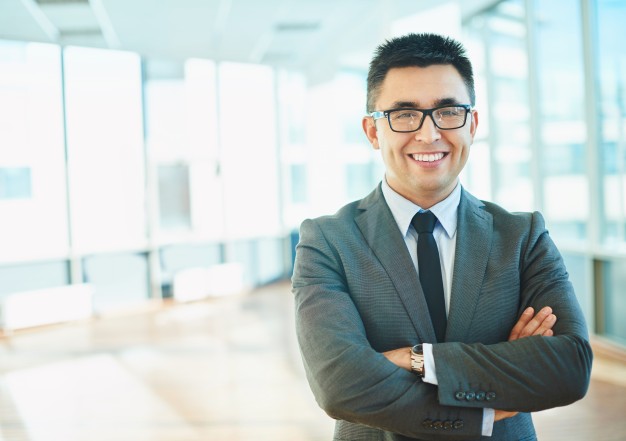 Just the way I have used a phrase to describe entrepreneurs, here also I will use one, a solopreneur is a sole control with ventures which are built over time. With the entrepreneur, a solopreneur also has a lot of things in common. 
Both identity along with responding to the needs of consumers.

Both build a business.

Both launch products in the market. 
Though they have all these things in common, when it comes to start-up investment, employees, and scale, all these things look a lot different for a solopreneur. As the word 'solo' suggests, solopreneurs primarily work all alone without any permanent employees or co-founders. 
All the work of the company is overseen and undertaken by a solopreneur. This does not mean that they do not work with others at all. In order to complete contained or specific tasks, solopreneurs sometimes hire independent contractors or freelancers. 
These tasks can be developing a mobile app or designing some promotional materials. But all these are temporary managements. She or he also makes all of its decisions. Solopreneurs usually do not look for a corporate buyout or are not necessarily too much focused on building a big company. The way they like, they can control their growth. 
What Does It Look Like In Practice?
Let's take the same example of a solopreneur with a business idea for a new drink. Just like the entrepreneur, he or she also needs to network along with working with some other people, for say, freelancers, in order to launch the product.
He or she will also work to make the customers consider the drink as desirable. A solopreneur will work in all areas of this business; he will not hire a permanent team. She or will be solely responsible for all the following things.
Organizing distribution.

Organizing sales.

Offering customer service support. 
Solopreneurs also may make the products themselves. Well, they occasionally might hire external contractors, for example, someone for designing the label of the drink. But in the end, solopreneurs will make all the decisions by themselves. 
They will decide where it is needed to sell the products, whether they want to expand the range of the products, and how to do the marketing. The scale of this venture will always depend on how much solopreneurs can manage or handle on their own. 
A single penny solopreneur will directly go to them. Apart from the cost of creation, marketing and obviously distributing the product. A solopreneur usually likes flexibility, obviously the freedom of working alone. 
They are the only authority to choose when they are going to work and when they will work. They also have full control over the priorities of the company, along with the very speed at which things are moving. Apart from them, there is no one to manage.
For solopreneurs, there are no responsibilities of employees on their shoulders, but their shoulders are already occupied with all their other responsibilities of their business. So, if you want the following things, 
You have hands in all of the parts of your business.

You want to expand your personal freedom and control.

You do not prefer to manage people.
Then, you might be a good fit for being a solopreneur. 
Is Solopreneur For You?
Here are some famous and successful entrepreneurs who might inspire you on your journey.
Melvin Figueroa, the founder of Mello Multimedia.

Dorie Clark, the famous author of Entrepreneurial you.

Brian Clark, the founder of Unemployable.
Final Talks
From this detailed discussion, I hope you get the idea of an entrepreneur and also a solopreneur. Now you also get to understand what are the differences between them. In case you have any doubts or questions, you can let me know. I will try to answer them as soon as possible—all the best for your new venture. 
Read Also: