Have you have finally decided to have your start-up? But have you decided what is a business startup checklist that needs to be done before starting your own business?
I knew it, you forgot to do so. But don't worry I have already made a to-do checklist which can be of some help for you. With the checklist, you can complete the prework which is needed to have a successful start-up.
Business startup checklist
Wondering what steps are needed to make your business idea roll. If there are questions like, what is the first thing needed to be done? What is the next step? Then you are in the right place.
Here in this article, I will talk about in detail every step which is required to make a small business a successful one.
1. Finding a business idea
A good business idea is not all about profit only. It is about the longevity of the business. Everybody does business to earn money, but if the business life span is short, it is not worth your time. If you can maintain a business startup checklist to manage all the prework that is needed before opening up a business.
So, having a business means you have to look into every matter, like a place, your target market, and on a personal level as well.
Conduct a SWOT analysis on yourself to know your weaknesses and strong points. This should be on top of your business start-up checklist.
You need to have a business idea that can highlight your strengths.
Do thorough research on the target market.
You need to have a principle on which your business is created. This will act as a backbone for your business.
2. Test your business idea and do market research
Having ideas is not a bad thing, but having a good idea that will work at all levels is what you need. You need to understand the basic need of the market and then decide on what kind of business you want to start up. Try the find the problems which can affect your business, and try to solve those problems. You can turn to an experienced startup consultant for advice who will help you with refining your idea and ensuring practicability of a new product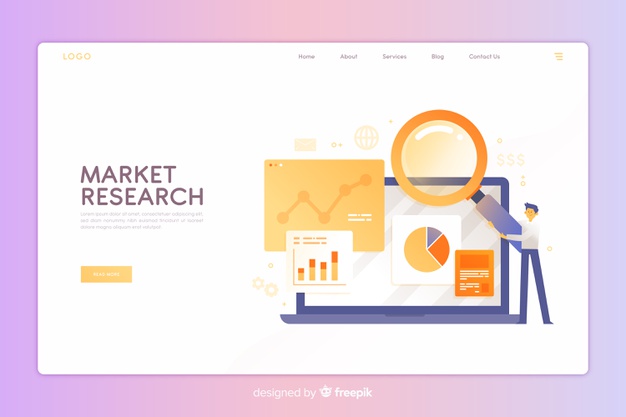 Talk with real people, ask their wishes, their needs. For example, If you are thinking of opening a restaurant, talk with the local people about what kind of restaurant they want. For instance, ask them, do they like Chinese, Thai, Indian food, or anything else. This can help you to finalize your business idea. You will get a basic idea that how many customers you can get from the start.
Try the find the problems which can affect your business, and try to solve those problems.
Think your business to be a long-term investment.
Launch the product and services which are in demand.
Do competitor's research.
Hire a good team, divide responsibilities to each of them. This will help in the smooth running of the business.
Have a solution regarding money.
Set goals at each interval this will help you to encourage yourself to keep walking.
Know your target market
Find the ideal customer, who is willing to invest in your business.
Know your market size.
Locate the best place for your business.
3. If you are seeking funding then you need a formal business plan
If you are short on money look for banks which can provide your business loan at lesser rates.
There are even many funders and organizations which invest in new start-ups.
And if you don't have a proper business plan, no one will invest money in your business to create a proper plan. Hence, make sure to add proper planning to your business startup checklist.
Given below are the plan you can look into:
Write a detailed executive summary
Write a company overview
List all the products and services which your company is providing, and it is going to be profitable for the customers.
Spread out your marketing strategies.
Create your marketing and sales strategies.
Outline your key points and highlights the matrices.
Give detailed information about your team.
Include an appendix
4. Create awareness
If you think having a brand is for the big organization. Then my friend you are wrong. Whether be a big company or a small company, having a brand means you are having your name. People will recognize your company by your name.
A good brand attracts customers which can be converted into loyal customers.
Choose a name for a brand that you can trademark.
Every brand has its messages and tagline, you also need to have one.
The tagline will show your unique selling value proposition.
Always think of your brand as a human body, so try to make it as attractive as possible.
Create your brand logo, this gives your brand identity proof.
5. Legalize your business
Before going into the marketing, you need to make sure all the paperwork is completed. From having a state to capital license for the business to having an employer license. To make sure that you remember you must add this to your business startup checklist.
Finalize a basic structure of the business
Register your business name
Register for the domain name that matches with the business
File trademark protection if your product is going to be known as your brand.
Get a hold of the employer identification number
If you are unsure about what are some legal areas you need to focus on, then please contact the best business lawyers in Dubai. They will be able to help you get the necessary licenses, certifications, clearances, and tax paperwork in order. All the time that you free up can be devoted to improving and running the business.
6. Financing your business
Well, not all businesses require a huge amount of money to start. If it's a small amount, you can simply ask your friend and family for help,or consider seeking funding from Value Capital Funding. If not there are banks that are giving loans to open up a business, and there are also some organizations that invest in new start-ups.
It is needed to take into consideration that not all start-ups need an initial investment. If you are a freelancer then you can simply work from home with the equipment you have with you.
7. Set up shop
Finding the best place to set up a shop is one of the key strategies to make your business flourish.
Find a suitable place that is relevant to your business.
Hire new employees
Set up technologies in the shop like CRM, Accounting, Phone system, etc.
Purchase insurance of the following:
Workers' compensation insurance
General liability insurance
Property or casualty coverage
Life insurance
Disability insurance
Healthcare insurance
8. Market your business
With every piece of equipment set to their place, the team hired to look after the shop. It's time for the opening day. In addition, create awareness among the people and ask them to visit on an opening day.
Create a plan to market your brand.
Being socially active means talking with the people, satisfying their needs. This can help to build a good reputation for your brand.
Create banners, posters, use social media.
Create a website for your business, this way you will be able to contact customers from all over the world.
Let everybody know about your opening day.
Conclusion
Everyone's checklist depends on what kind of business they are going to open up. But most of the documentation remains the same. In this article, I tried my best to go through all the details which can be helpful as a whole. While making this business startup checklist, I have kept in mind that everybody gets something worth out of it.
Read also: