How you organise your warehouse space is a reflection of the efficiency level you will attain. Your warehouse layout should take into account 3 principles; flow – the uninterrupted movement of people and materials; accessibility – everything should be accessible to everyone; space – making efficient use of available space. If your layout is wrong, it will become apparent as time passes and you will soon realise that your layout needs a rethink.
1. Warehouse Racking:
Rather than store items on pallets, use a shelf type wall racking system, which will make the best use of available space. If you were to visit a 3PL logistics company, you would see how effective warehouse racking can be, especially if space is limited. There are many systems that are specifically designed for certain types of storage and most are inter-connectable, allowing for a range of designs.
2. The Pick and Pack Zone:
The layout of your pick and pack zone is crucial and all the items need to be in close proximity, for maximum efficiency. If a packer has to walk even a few paces to reach a specific product, it takes valuable time and by arranging things so that the more popular items are nearest, productivity will improve. Here is an informative article that looks at ways to improve productivity in the warehouse, which might offer some ideas you have yet to try.
3. Clearly Label Inventory:
Rather than have your workers find things from memory, all inventory items should be clearly labelled. This will help eliminate wasted seconds while an employee looks for a specific item and let's not forget temp workers, who will really benefit from clear labelling.
4. Keep your Warehouse Clean:
This will help to prevent accidents in the workplace and also boost productivity. Rubbish bins should be strategically placed at intervals and the staff trained on clean working habits. This is the key to running an efficient organisation and every warehouse should have at least one full-time cleaner, whose job it is to ensure that all bins are emptied and the work area is always clean and free of obstacles.
5. Cloud-Based Inventory System:
Most warehouses are now using a cloud-based inventory system, which can be accessed by authorised personnel from any location. Entries can be made without the worry of double entries and with all the data stored on a remote server, you will never lose sight of current stock.
6. Regular Organisation Reviews:
Every system can be improved on, and by regularly looking at how you do things, it is possible to tweak your system and make it a little more efficient. Hold regular staff meetings and value their input, as they are the people who are working the system and very often, issues can be resolved with a group discussion.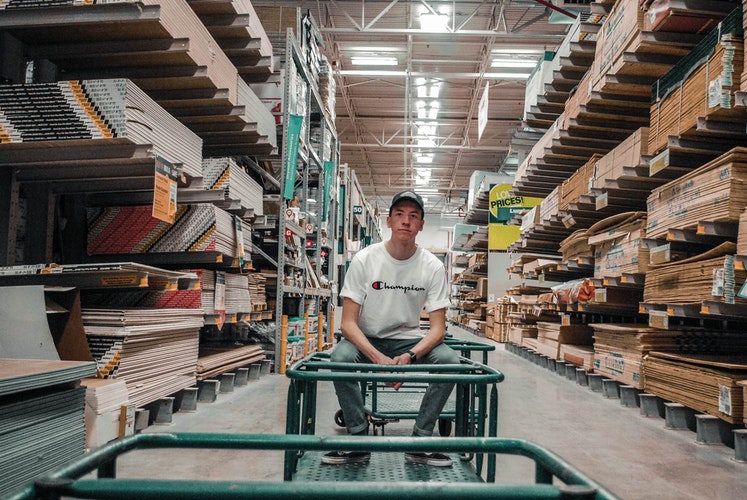 Image Source: Unsplash
The emergence of the 3PL industry has given warehousing a much-needed boost and many companies outsource their picking, packing and transportation, which is more cost effective. If you would like to explore the potential that 3PL offers, all it takes to talk to the professionals is a simple online search. With your logistics handled by a third party, you and your staff can focus on customer service, which is the key to success.
Read Also: